How do I become a member?
Updated 4 months ago
We're so excited that you're interested in our free membership!
To set up your subscription, you'll just add the products you'd like to your cart by selecting the Subscribe & Save option on the product page. It's as simple as that!
For example, if you'd like to subscribe to automatically receive the Ground Mushroom Coffee with Lion's Mane, you'd head to this page and select the Subscribe & Save option to add to your cart.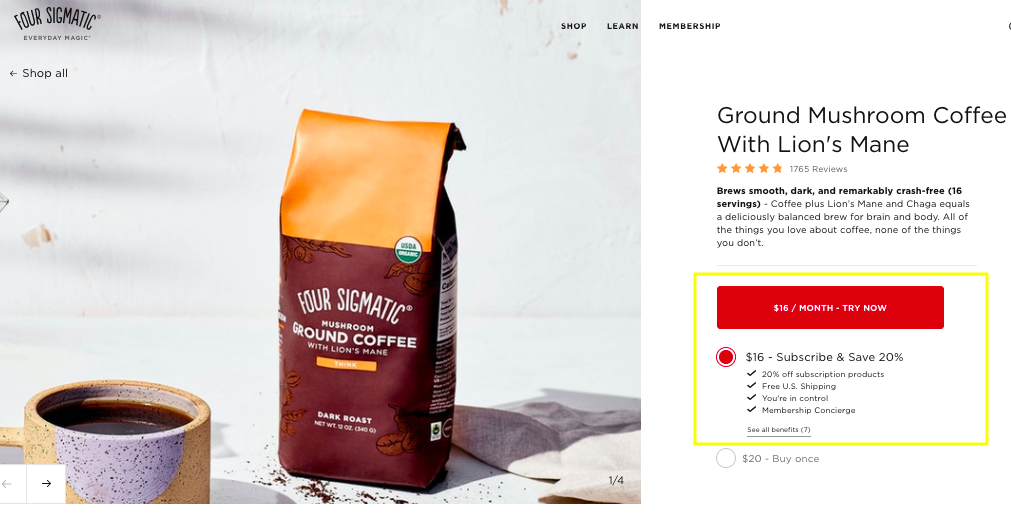 To learn more about the membership offering, click HERE! 
Not finding what you're looking for? Please feel free to reach out to our Consumer Support Team at [email protected] or (213) 699-4616 and we'd be happy to help!
Was this article helpful?